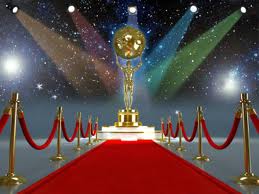 Award presentation will begin at 3 pm.
Reception and party to follow immediately.
On Sunday, July 30th, 3 pm — The hottest spot in Annandale will be the Red Carpet at Forest Hollow. You will see all the hottest Gator celebrities in their finest Coco Chanel, Versace and Speedo…..Natalie Cocozza, Lauren Kennedy and all the other A-listers from the Forest Hollow Gator Swim team. Join us for a fun day of recognition, celebration, food and fun.
We will honor the accomplishments of our swimmers, coaches and volunteers, and a party will follow. And of course, the always anticipated 2017 Gator Movie Premiere! This is an event you will not want to miss!
Thanks to our sponsor, Perfect Pita, we will enjoy their popular dishes like Hummus and fresh baked Pita, Tabouli and other salads. We are also providing sandwiches or nibbles, water, lemonade, snow cones and cotton candy!
In the case of inclement weather, an announcement will be made to move to our indoor back up at the Mason District Government Center.
Please RSVP so we can plan accordingly, and help is always appreciated.
Date: 07/30/2017 (Sun.)
Time: 3:00pm – 6:00pm EDT
Location: FHSC 4330 Old Columbia Pike