Winter swim with the Gators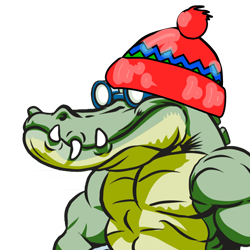 is a low-pressure, convenient way to stay in shape all winter and continue working on swim strokes and technique.
Requirement: Swimmers must be able to swim multiple laps by themselves in deep water
Where: Audrey Moore Rec Center
When: Sunday nights 6 – 7 pm
(9/10/17 – 5/20/18)
Head Coach: Natalie Cocozza
Registration: $285 per swimmer.
Gator Winter Swim is the perfect program to work on stroke technique & endurance throughout the year without a high-pressure commitment. The program is broken down by strokes, with several weeks spent on each stroke. Within that time frame, stroke technique, turns, and endurance are all emphasized. There are no mandatory meets. This program is an excellent way to continue working with the Forest Hollow coaches throughout the year, to maintain and practice skills learned in the summer, and it's a little reminder of the summer fun we have once a week – for the whole school year.
'No Swim' Dates:
11/26
12/3
12/24
12/31
1/21
4/1
5/13