Welcome to the Forest Hollow Swim Team!
Forest Hollow is a member of the Northern Virginia Swimming League (NVSL), founded in 1956, to foster "A love for the sport, advanced aquatic skills, teamwork, and the principals of good sportsmanship." The Forest Hollow Swim Team fosters a spirit of community and a love for the sport of swimming.
The team focuses on enhancing the correct stroke technique for all swimmers, as well as continuing to foster the spirit of learning teamwork, good sportsmanship, and self-discipline. The Forest Hollow Swim Team also focuses on having some healthy fun!
Swim Guides/Handbooks
New Parent Gator Guide 2013 (PDF)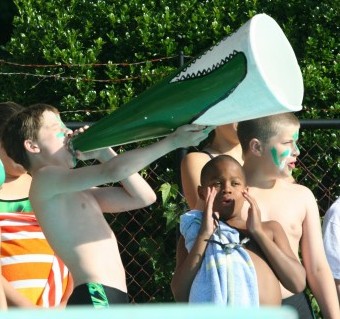 ABCs of Developmental Meets 2014 update
NVSL INFORMATION